Member of the Month – March
Congratulations to our March Member of the Month, Julie Gordon Shipley!
Let's come together to congratulate March Member of the Month, Julie Gordon Shipley, of the Education & Employment committee. Julie has been instrumental in organizing our annual involvement in World Book Day at Colville Primary School.

This year is Julie's first being an active member, and she sought out opportunities to shadow fellow E&E committee members to learn the ropes of organizing events, managing partnerships, leading shifts and generating interest for our community partners. For World Book Day, Julie led the shift to restore Colville's library, which was down many books that simply didn't get returned after the pandemic. Julie has been able to build relationships with the teachers at Colville, as well as the bookseller that JLL works with to make our impact possible. She is always willing to help with a big smile and a warm demeanor. We look forward to seeing what Julie will do next!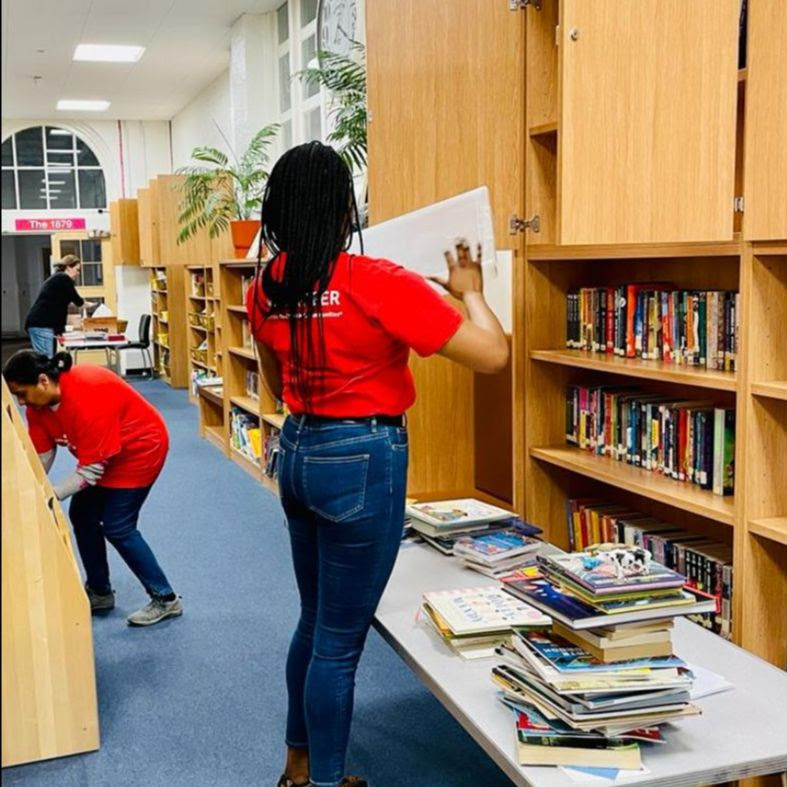 JLL Members Re-Stocking Colville's Library Last Weekend